Andrew Haag is a California based mixed media artist focused on photography and design. Collaborative in his process, Haag's works take on a scrapbook style.
Andrew first picked up a camera as a child. And all these years later, he has yet to put the camera down! With his camera always close, Haag sees the world through the lens.
Very much detail-driven from the start, even Haag's early works took on a scrapbook style. Rather than zooming out to take one photo, the mixed media artist's style involves snapping shots of specific details instead. He later blends these images together in a collage style. In his experience, combining all of those photos together often showcases the bigger picture in the way a single shot could never display.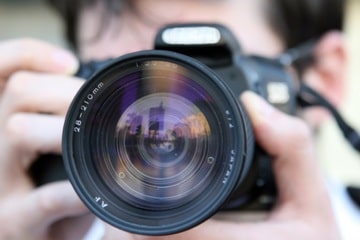 More than just a creative outlet, the arts of photography and design truly guide Andrew Haag in all aspects of his life.  Professionally, he works as a freelancer photographer and graphic designer.  In these roles, Haag brings his clients' ideas to life, both for their personal projects and commercial creations.  Each project he takes on is a collaboration that combines his detail-driven approach with his client's overall vision.
Supporter of the Arts
For as long as he can remember, the arts have maintained a special place in Andrew Haag's heart. That's why he's so passionate about supporting initiatives that make the arts accessible to all people. In the future, Haag hopes to collaborate with art focused nonprofits like Americans for the Arts, Alliance of Artists Communities and Fractured Atlas.