As a photographer and designer based in California, Andrew Haag loves exploring the latest art exhibits and events in the local area. In this first installment of his art showcase series, Haag covers 3 must-see L.A. art exhibitions to check out this fall.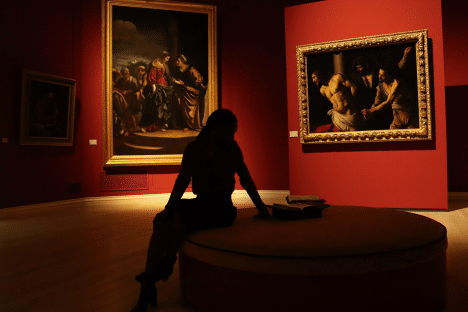 1. Immersive Van Gogh – 6400 Sunset Blvd, Hollywood, California.
Designed by Massimiliano Siccardi, fans of Vincent Van Gogh will be amazed by this immersive attraction. Surround yourself with Van Gogh's iconic works like you've never seen them before while listening to the soundtrack by Luca Longobardi. This exhibit ends January 2, 2022.
2. Acting Out: Cabinet Cards and the Making of Modern Photography, 1870-1900, Los Angeles County Museum of Art, 5905 Wiltshire Blvd, LA, California.
Photography buffs won't want to miss this exhibit, which takes a look at the history of cabinet cards. The new medium allowed photos to be more expressive and commonplace compared to the stuffy, once-in-a-lifetime portraits in the earlier part of the century. This exhibit ends November 7, 2021.
3. April Bey: Atlantica, The Gilda Region. California African American Museum, Exposition Park, 600 State Dr, LA, California.
In April Bey's solo exhibition, this mixed media artist portrays herself as an alien from Atlantica, here on Earth to report on racial oppression and other intersectional issues through an Afrofuturist lens. Art lovers will not want to miss this multi disciplinary installation that includes textiles, painting, video, plants, and more. This exhibit ends January 17, 2022