Portrait photography can be tricky. As a professional portrait photographer, Andrew Haag has some tips for people looking to improve their skills.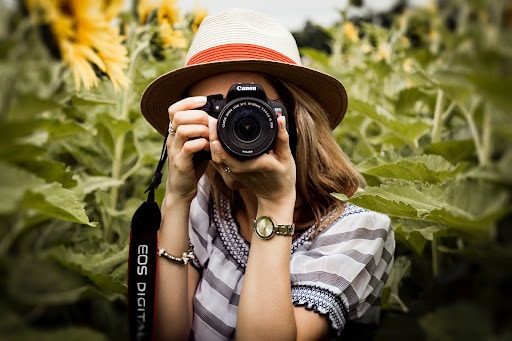 When it comes to the background, pick something that is neutral and not too cluttered. The focus should be on the subject. At the same time, you don't want a completely plain, boring background. Pick something with some interest.
Keep composition in mind. Many amateurs leave too much space above the subject's head.
Since you're working with a subject, you want to make sure they are relaxed and having a fun time! People skills can make or break your photographs. Think of portrait photography as a collaboration between you and your subject. Give them guidance on how to pose, but be careful not to overwhelm them. Props are a fun addition that also adds some of the subject's personality.
Lighting is key to any successful photograph. Natural daylight is great for portraits. Pick an overcast day and avoid direct sunlight.
Make sure to keep the subject's eye in sharp focus for best results. Use a fast shutter speed to avoid blurry photos. Remember to also take more photographs than you think you need!